Stellartech has designed and manufactured a wide array of disposables, optimized for controlled delivery of energy to achieve precise clinical effects.
Esophageal Ablation Catheter


The streamlined profile of this balloon catheter permits smooth introduction into the esophagus. The catheter's 360° electrode array delivers a short burst (<1 sec) of ablative energy circumferentially to the esophagus.  The bipolar array tightly controls depth of energy delivery to reduce the risk of stricture formation.



Vapor Ablation Catheter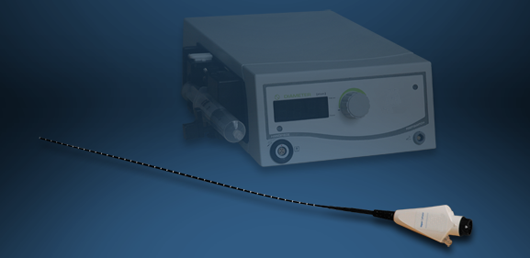 This innovative catheter delivers highly controlled therapeutic steam for fast, less traumatic treatment of vessels.  It provides symmetrical heating of the entire vessel inner diameter, with low residual heat and steam condensation, and requires minimal/no anesthesia.